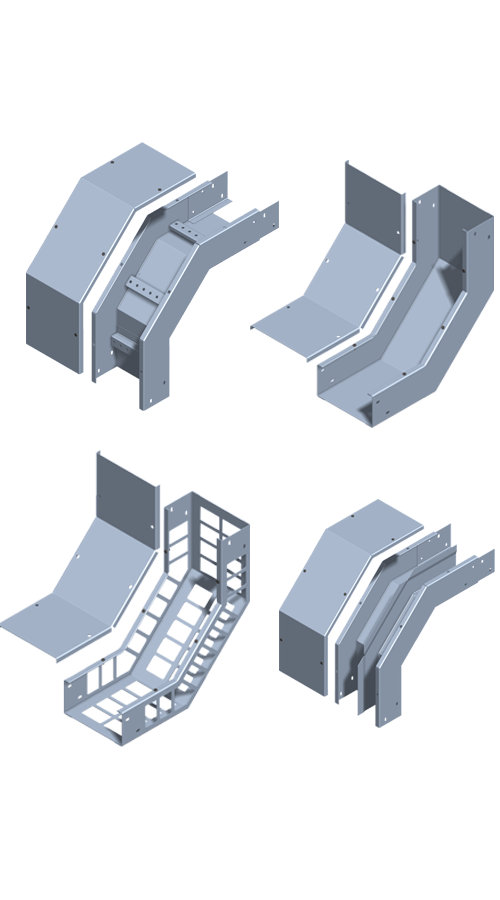 NO MANUAL HAND TAPPING.
NO LOOSE THREADS.
HIGHLY DURABLE 5-FULL THREADS.
MULTI-SLOTTED CONNECTORS ALLOWING SITE ADJUSTMENT AND ALIGNMENTS.
OFFERS BETTER CORROSION RESISTANCE TO SALINE ENVIRONMENTS.
FOR MAXIMUM STRENGTH AND MULTI-HOLE PROVISION FOR CABLE TIE.
ELIMINATES SHARP EDGES, PREVENTING INJUR TO WORKERS AND DAMAGE TO POWER CABLES.
INCREASE THE MECHANICAL STRENGTH OF METAL WITHOUT INCREASING WEIGHT AND MATERIALS THICKNESS.